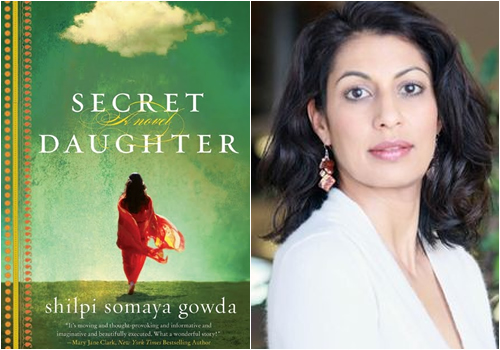 Recently a blog reader, Carol K. recommended SECRET DAUGHTER by Shilpi Smaya Gowda. This is a debut novel and has become an international best seller, translated into 20 languages. The author, Shilpi Smaya Gowda was born and raised in Canada to parents who migrated from Mumb
ai.
SECRET DAUGHTER tells the story of how a devastating
decision to give away a child leads to a haunting and bittersweet search. It's a poignant story about family, India and deftly moves between two cultures.
Carol K. enthusiastically endorsed this book. Reviewers also gave it high praise when it was released in 2010. Click on the Amazon Search Box in the sidebar to purchase SECRET DAUGHTER.