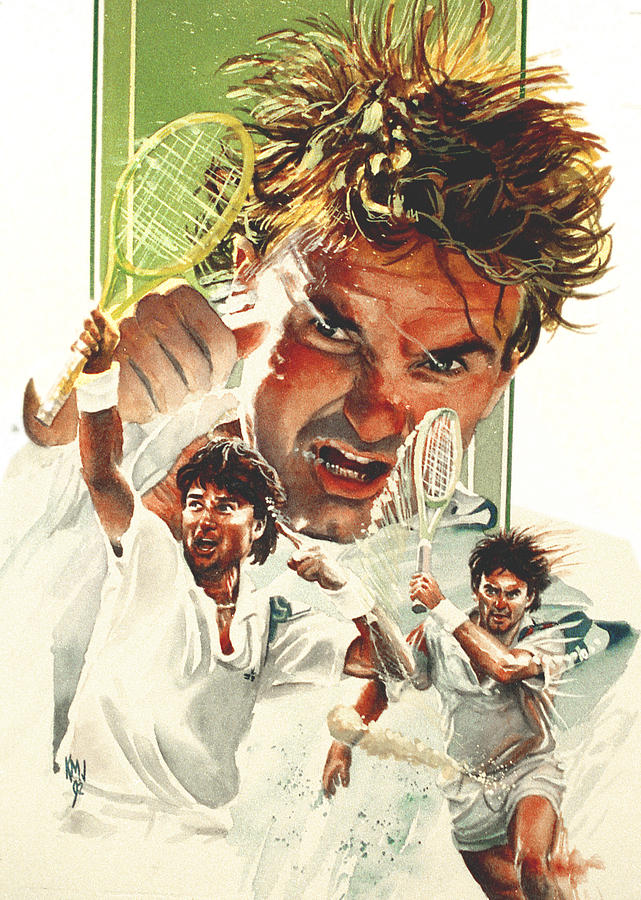 I've played tennis all my life and love the game. Jimmy Connors, Chris Evert, Bjorn Borg, are a few of the athletes I've seen play and admired their focus and skill.
Their private lives and how they functioned are another story...and now Jimmy Connors, the original "bad boy of tennis" has written a tell all memoir titled The Outsider. It's an extraordinary read...especially the mother references...
Even if you're not into tennis, Connors is a personality worth reading about.
Here's a portion of a review by Neil Amdur of The New York Times...

...Jimmy Connors has finally decided to let the real world into the sanctuary he created on and off a tennis court. "The Outsider," an autobiography to be published by HarperCollins on May 14, is an engrossing five-setter on clay, with intense exchanges and no tiebreakers.
...."The way I played tennis was very frequently selfish," he writes
He also borrows liberally from his overly protective mother, Gloria Connors, and a loving grandmother, Brenda Thompson, whom he called Two-Mom and who repeatedly told him, "You can get away
with anything if you win."
......Like the individualists Humphrey Bogart, Frank Sinatra, Pete Rose and Chuck Berry, Connors was authentic. The book reflects that swagger, as do the lyrics to a classic Berry tune, "Johnny B. Goode."
PRE-ORDER THE OUTSIDER ON AMAZON.COM. CLICK ON THE
AMAZON SEARCH BOX IN THE SIDEBAR.