Yes, I am on vacation...I've been gone three days (two days of rain...) and just finished EUPHORIA BY LILY KING, a novel loosely based on an episode in the life of Margaret Mead. I thought I would hate this book...who wants to read about tribes in New Guinea? To my surprise, I did!
It's a meticulously researched homage to the anthropologist blended into a steamy and intelligent story. A love triangle...compelling, sensuous and beautifully written.
Everything from competing egos and desires, violence, and tragedy are combined making
EUPHORIA an
expertly crafted satisfying drama....and what a drama!! In my opinion this is a must read....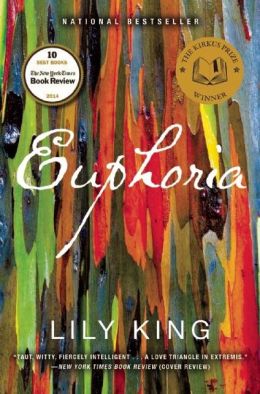 To order immediatly, click on the Amazon Search Box in the Sidebar....