December is a busy time of year, so some book suggestions wouldn't be out of order. I contacted a few blog readers to seek inspiration for holiday gifts and books that travel well.
Here they are, and what an eclectic mix!
All can be ordered directly from this blog. Click on the Amazon Search Box in the Sidebar and shop away! In the spirit of the season and actually all year round, a percentage of sales goes to charity.
All Days are Night by Peter Stamm

Gillian is content with her marriage to Matthias, even if she feels restless at times. One night following an argument, the couple has a terrible car accident: Matthias, who is drunk, dies in the crash. Gillian wakes up in the hospital completely disfigured. Only slowly, after many twists and turns, does she put her life back together and reconnects with a love interest of the past who becomes a possible future --- or so it seems.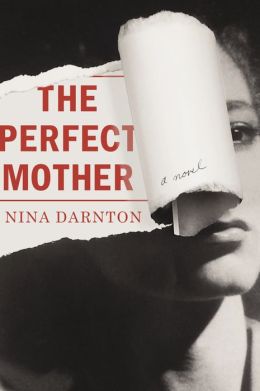 The Perfect Mother by Nina Darnton
A midnight phone call shatters Jennifer Lewis' carefully orchestrated life. Her daughter, Emma, who's studying abroad in Spain, has been arrested after the brutal murder of another student. Jennifer rushes to her side, certain the arrest is a terrible mistake and determined to do whatever is necessary to bring Emma home. But as she begins to investigate the crime, she starts to wonder if she ever really knew her daughter.
THE ESCAPE by David Baldacci

In ZERO DAY and THE FORGOTTEN, readers met John Puller. A combat veteran and special agent with the U.S. Army, Puller is the man they call to investigate the toughest crimes facing the nation. But all his training, experience and skills will not prepare him for his newest case, one that will force him to hunt down the most formidable and brilliant prey he has ever tracked: his own brother.
FAMILY FURNISHINGS by Alice Monro

FAMILY FURNISHINGS brings us 24 of Alice Munro's most accomplished, most powerfully affecting stories, many of them set in the territory she has so brilliantly made her own: the small towns and flatlands of southwestern Ontario. These stories illuminate the quotidian yet extraordinary particularity in the lives of men and women, parents and children, friends and lovers as they discover sex, fall in love, part, quarrel, suffer defeat, set off into the unknown, or find a way to be in the world.
AND THE INFAMOUS MAN BOOKER PRIZE WINNER.......




THE NARROW ROAD to the DEEP NORTH
Part love story and part survival story, this novel, about an Australian doctor who endured Japanese POW camps but remained haunted by his affair with his uncle's wife, is the kind of sweeping epic classic we all long for. This year it won the England's Man Booker Prize and instantly swept on the best-sellers lists. Our advice: After page 70, be prepared to cancel the rest of your life—there is no stopping 'til the end....or shopping!